Welcome to the Riders of Icarus Wikia
Riders of Icarus is an upcoming MMORPG under development by WeMade Entertainment. Collect mounts and battle on the ground or in the air! The game is currently in Beta. Release date has not yet been announced. This wikia is a collaborative resource for the game and is maintained by the contributions of the fans. Feel free to use our forums or chat room to discuss gameplay. All editors are welcome. Come join our community!

Become a Rider of Icarus and soar as far and wide as your imagination takes you in an exhilarating MMORPG fantasy world filled with non-stop action and adventure! Tame and ride fearsome winged beasts into explosive battles as you scorch the skies of enemy legions in thrilling combat. As a Rider, capture and train flying mounts to become deadly weapons in adrenaline-charged aerial battles. Read More...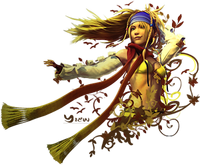 JRPG Games
Go to these sites for info or for help with your own wiki!
7th Dragon III Code:VFD • Aselia • Atelier • Battle Chasers: Nightwar • Breath of Fire • Chrono • Dinosaur King • Disgaea • Dragon Quest • EarthBound • Etrian Odyssey • Fairy Fencer F • Final Fantasy • Golden Sun • Grandia • Hyperdimension Neptunia • Kingdom Hearts • LOST SPHEAR • Mana / Seiken Densetsu • Megami Tensei • Parasite Eve • Phantasy Star • Pokémon • Riders of Icarus • SaGa • Star Ocean • Suikoden • Valkyria Chronicles • The World Ends With You • Xenoblade • Xenosaga • Yo-Kai Watch
Want your community included? See how!
See all of our JRPG gaming wikis!